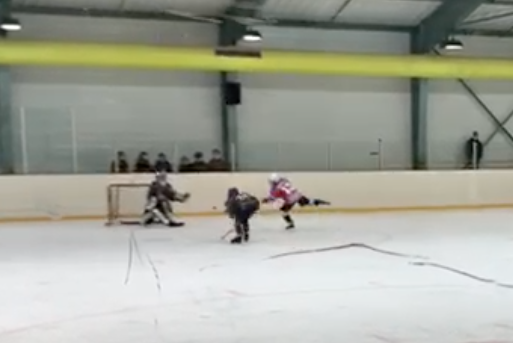 Luka Martynov lets fly and scores Frame from video by Lucie Peterková.
The Huskies U9 team did much better than expected at their first tournament of the season in Reims, France on 11 October 2020. The tournament took place amid a lot of fear about the Covid situation in France.  Perhaps as a result, the team went to France without several of its most experienced players.
Two of the U9s, including goalie Sasha Peterek and forward Lucas Gordon, had "played up" at tournaments last season as U7s. Theo Biel and Dimitri Vermeulen volunteered to play defence, but had no experience in the position.
The team first faced the Reims blue team. Coach Fred Davidson said that this team was very weak for a U9 squad. The Huskies won the game 2-0, with Peterek getting a shut-out.
Our boys see off an attacker Frame from video by Lucie Peterková.
The second game was played against Reims white. This team had stronger players, but a weak goalie. This allowed the Huskies, including lead goal-scorer Luka Martynov, to build up a significant advantage, managing to get many of their shots into the net. The Reims team battled back after the middle of the game to get the final score to 9-5, showing the inexperience in our defence. If Reims had used the Reims blue goalie, they might have won the game.
The winning streak ended when the team faced Chalons-en-Champagne. The final score was something like 7-1 against the Huskies (we stopped counting at one point). By this point, Peterek was very tired and was no longer able to drop to his knees to block shots, allowing the Chalons team to score easily. Fatigue also affected some other players. The stronger Huskies became discouraged and frustrated and didn't seem to try as hard. 
The Chalons team, according to Coach Davidson, "was playing in a structured manner, and it was clear that they had been practicing positioning." He added that they were individually more skilled than our players.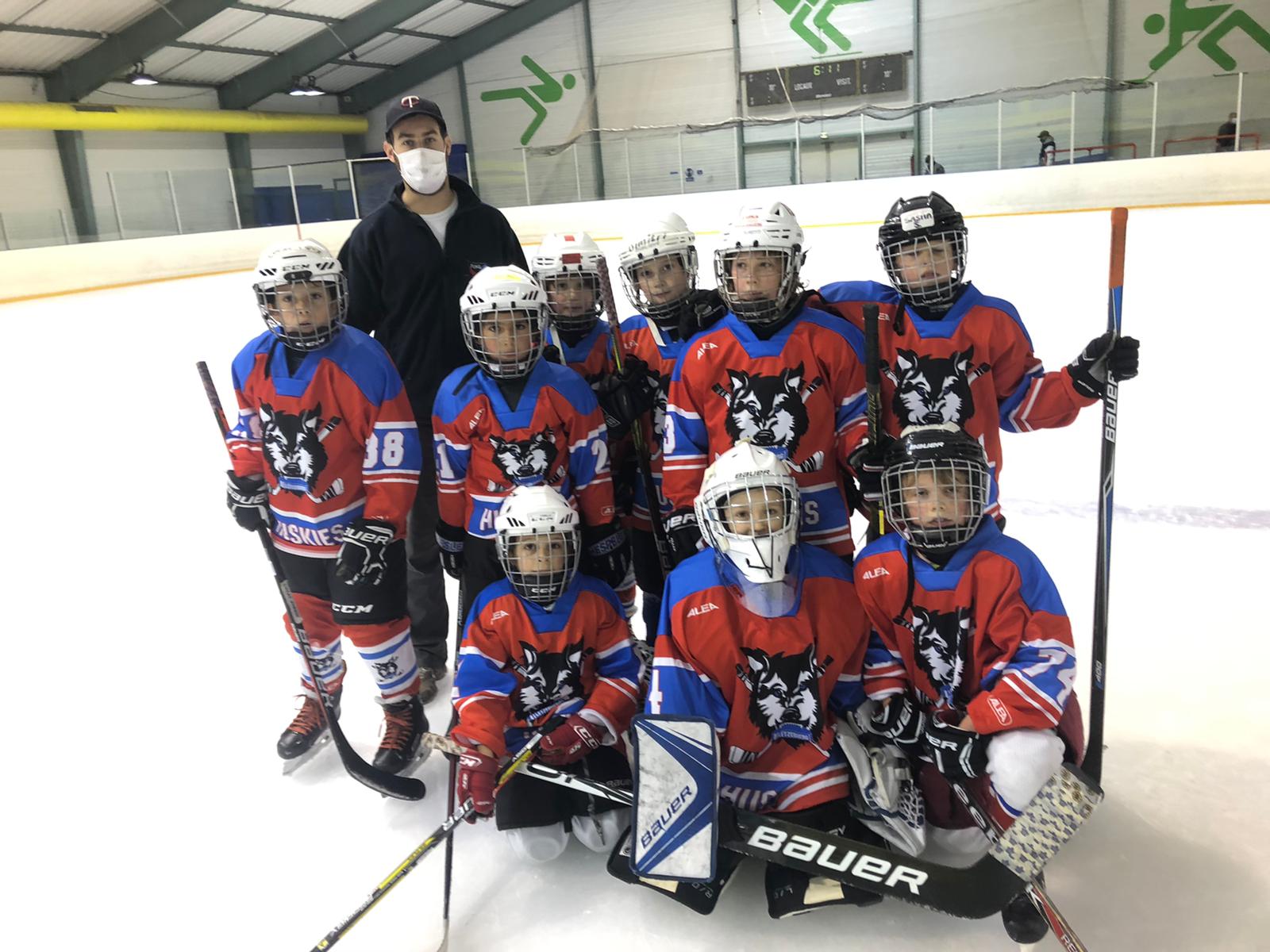 The team after the tournament Photo by Michael Gordon
Despite this disappointing loss, by winning two out of three of the games with a less-experienced team, the Huskies returned home in a very good mood.