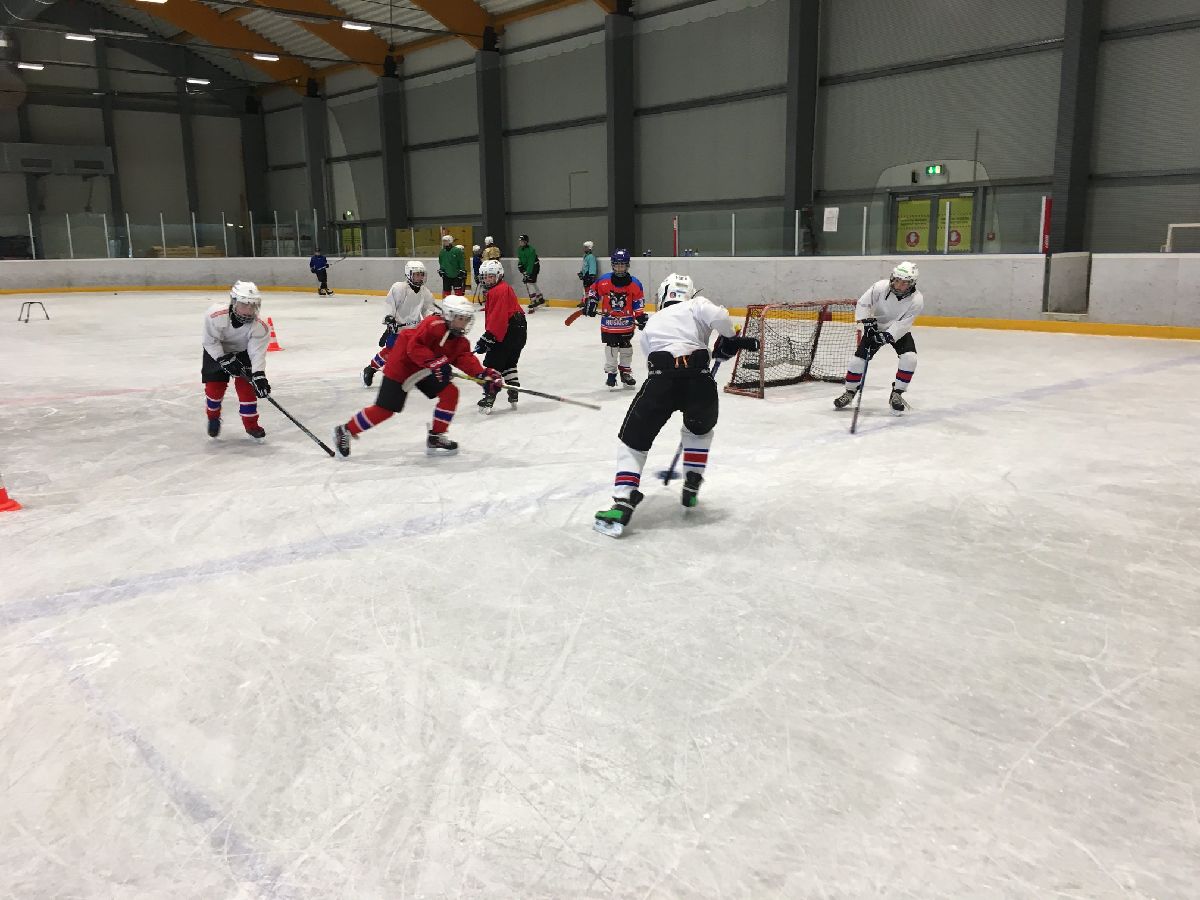 Photo from a previous camp
Huskies cancel Carnival hockey camp, plan for Easter/Les Huskies annulent le camp de carnaval et planifient Pâques
[EN version, FR suivra]

The Huskies board of directors wishes to inform all Huskies members that there will be a change to our ever-popular hockey camp schedule during early 2021 due to the ongoing Covid pandemic.
There will be no Carnival (13-21 February this year) camp because of difficulties in planning given the shifting Covid restrictions and a lack of coach availability. However, we are working hard to develop an Easter (3-18 April) camp in the hopes that the Covid situation might start to improve soon.
Some version of the training schedule will be maintained during the February holiday week for those who are still in town.
Please send any questions to the Huskies office via email at office.huskies@gmail.com
Huskies board
[FR]
Le comité des Huskies souhaite vous informer que le calendrier de nos stages de hockey, toujours très demandé, sera modifié début 2021 en raison de la pandémie Covid-19 en cours.
Il n'y aura pas de stage organisé en février (13 au 21 février 2021) suite aux restrictions sanitaires et à l'indisponibilité des entraîneurs professionnels. Cependant, nous travaillons dès à présent pour organiser un stage à Pâques (3 au 18 avril) avec l'espoir que la situation sanitaire s'améliore.
Des séances d'entraînement seront maintenues pendant la semaine de vacances de février pour ceux et celles qui restent à Luxembourg. 
Si vous avez des questions supplémentaires, vous pouvez nous contacter par courriel à office.huskies@gmail.com.

Comité des Huskies