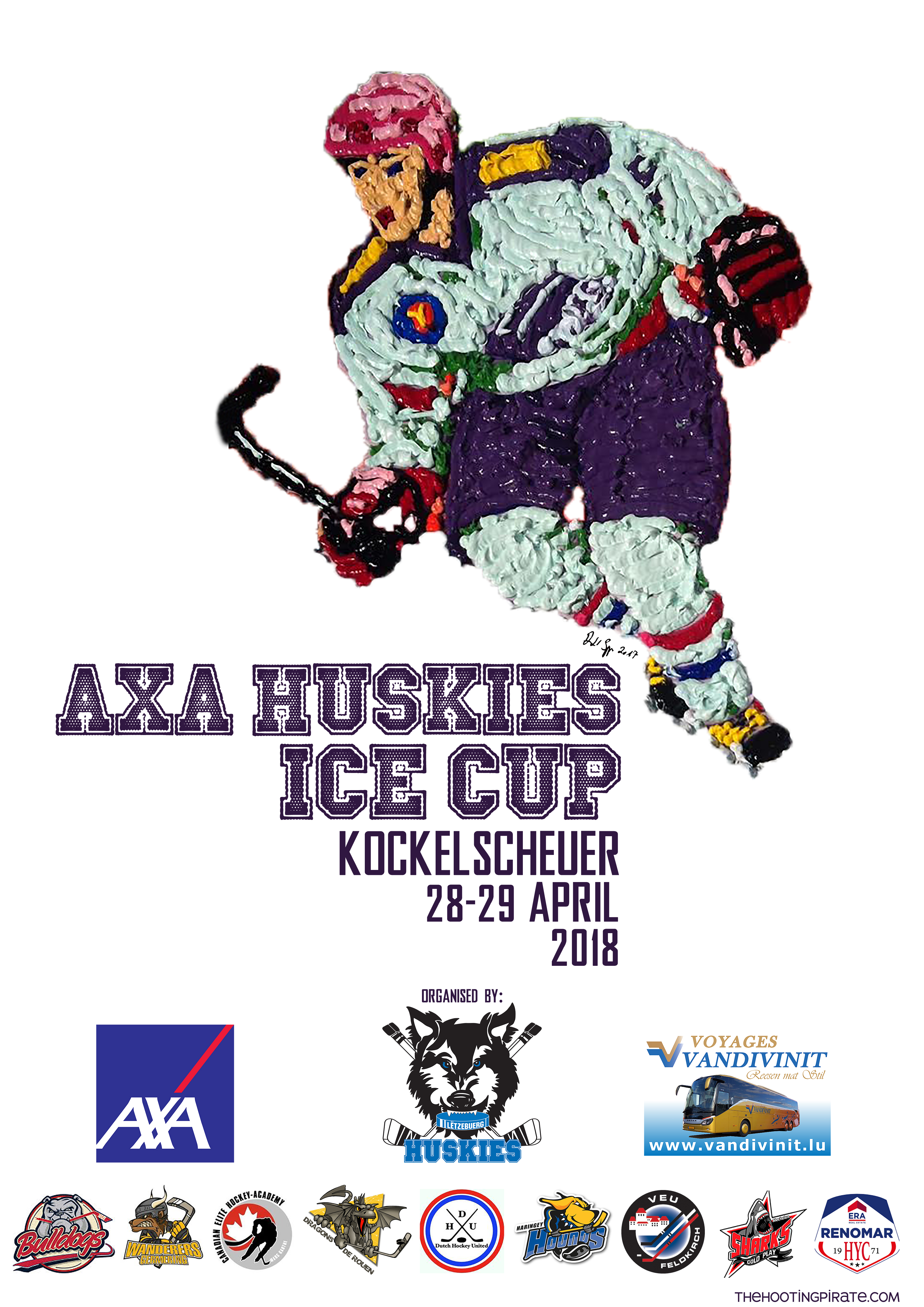 AXA HUSKIES ICE CUP 2018
One more time, Huskies will organize an amaizing International Youth U11&U13 Tournament at Kockelscheuer on saturday 28th and Sunday 29th of April.
8.U11 teams and 6.U13 Teams will have fun the whole week-end. Teams from Germany, Belgium, Austria, France , Luxembourg and England will share their passion of Ice hockey with the suport of parents, friends , sponsors and Huskies new suporter AXA.